Welcome at Ritten
360 degrees vacations with marvellous views to the Dolomites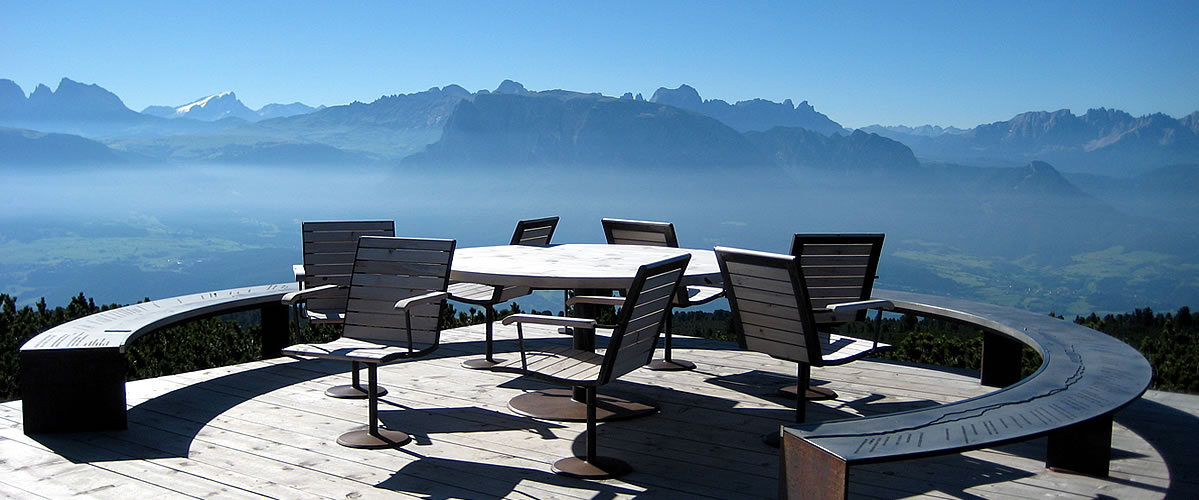 Travel Dolomites
Ritten (German) or Renon (Italian) is a municipality north of Bolzano in Italy, with an altitude between 250 m and 1.300 m. The about 7000 inhabitants are mainly of native German language. With 111.48 km² it is one of the largest municipalities of South Tyrol.
Ritten is connected with Bolzano with a provincial road and with a cableway from Oberbozen, the longest cableway of the world in one track, about 4 km long and 12 minutes to travel.
The sunny Ritten mountain offers 360 degrees vacations. All around is nature, culture and the possibility for the practice of all possible kinds of sport.
The unique "Train of Renon" a narrow-gauged train built in 1906, is still in function on the mountain side between Oberbozen and Klobenstein.
Villages @ Renon / Ritten
» Collalbo / Klobenstein
» Soprabolzano / Oberbozen
» Auna di Sotto / Unterinn
» Auna di Sopra / Oberinn
» Vanga / Wangen
» Longostagno / Lengstein
» Longomoso / Lengmoos
» Monte di Mezzo / Mittelberg
» Campodazzo / Atzwang
» Castel Novale / Sill
» Costalovara / Wolfsgruben
» Signato / Signat
» Stella Renon / Lichtenstern